Why Is SEO Important for a Small Business?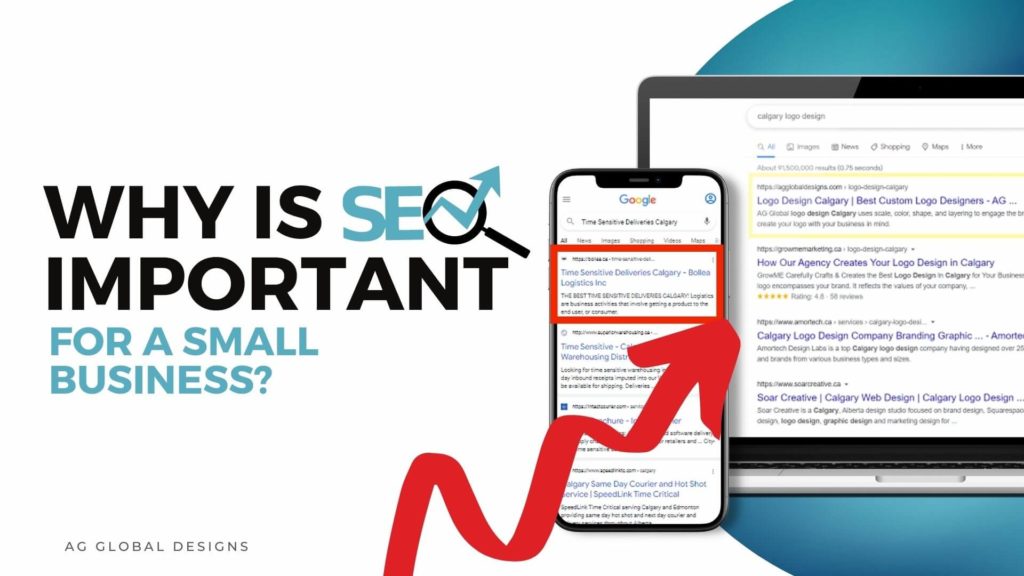 Firstly, what is Local SEO?
Local SEO (or search engine optimization) is the part of your website's optimization that gives more attention to improving your business's visibility in your area's search engine results. Local search results typically answer the "near me" questions (which searchers use a whole lot!), or searches for something "in [CITY]". In short, anything that makes the search engine notice geographic constraints to a search can be responded via local SEO.
Using local search optimization strategies helps businesses improve local visibility in the local search results related to their business, products, or services. Your chances of growing your business are higher when you target the people in the area in which it's based.
Keep reading to find out why.
---
What's in it for small businesses?
About half of all Google searches are from local searchers. Even when the search is general, chances are Google will show local results first.
From 2017 to 2019 Google reported a 900% increase in searches that involved "near me/tonight." So, to best meet the needs of the searchers, Google started providing more results with geographically related searches. If Google is specifically targeting business locations, so should you!
Here's how that happens
The results are based on proximity, relevance, and prominence. This means that if your business is geographically close to where a possible client is conducting their search, if it offers services and products they may be searching for, and has optimized business listings, then your business has higher chances of being found online. Now, the last two (relevance and prominence) are also related to SEO in general, which you can read about on this blog.
Benefits of Local SEO
Yes, you get visibility on Google search engine results pages (SERPs). But wait, there's more!
Cost-Effective Marketing Solution
Managing your business information in online directories requires time and effort. So saving costs wherever you can is crucial! With more affordable tools, you can do exactly that, like setting your business up in Google My Business (which is FREE) and Facebook (free pages or paid ads). The bonus is that these tools are most effective on local searches. So, by considering a targeted SEO approach focused on your local area, you are already cutting costs!
Helps Local Customers Find You
72% of consumers who specifically search for local businesses end up visiting a store within five miles. Being one of the businesses that appears on that result page already gives you higher odds. This is also beneficial because people are more likely to return to businesses nearby. We all buy bread at the bakery close to home and get coffee at the shop across the street from our offices. The "laziness" that made them search for something near them will always exist, so if they like your services, it's unlikely they'll try to venture out elsewhere.
Reaches Customers Who Are Ready to Buy
A whopping 80% of local searches performed on mobile devices convert into sales! When people search phrases like "near me" it usually means they are ready to buy or go to whatever it is they're searching for. What you want is for your business to be the one that shows up at that exact moment. If you employ local SEO tactics, you're making the searchers much more likely to become a customer or at least inquire about more information.
.
Delivers More Qualified Search Traffic
Another thing local search does is help sort out the clients likely to contact your business from the ones that aren't. What this does for you and your business is bring in traffic that is most likely to convert. This happens not because the engines are shielding your business from customers, but because they want to provide relevant results that are based on proximity. Someone 50 miles away probably won't see your HVAC company pop up in search, but someone just 5 miles would, only because the latter is most likely to click and buy.
How Can Small Businesses Use Local SEO?
Now that we've seen how important this is, what can you do to use local business SEO?
Create Accurate, Consistent Local Citations
A local citation is an instance in which your business name, address, and phone number are mentioned online – like on your website or a local business listing. Make sure to add this information in a consistent format every time. Plus, certify that it is accurate!! The accuracy and the consistency make search engines trust your data.
Set Up & Maintain a Google Business Profile
A Google Business profile is a life-saver for small businesses. With it, you can feed Google your business information directly. This profile directly links you to Google searches. Not only can you use features like Google Maps and Google Posts, but you can make quick updates to your schedule and hours and keep up with customers through the direct message feature.
List Your Business in Online Local Directories
Adding your business to local business listings in all the major search engines (Google My Business, Yelp, Yext, Bing Places, and Facebook) helps search engines verify that your business is real and legitimate. If search engines trust your business, they are going to recommend it more! It is just as important, though, to make sure your information is consistent and correct.
Add Hyperlocal Content to Your Website
Using local keywords in your website copy is a game-changer. If your business has identifiers like "dentist in [CITY, PR]" built into its website copy, search engines can easily understand not only what you provide, but what local areas you serve. By doing this, you make your website more likely to show up on SERPs when a potential customer searches for "dentist near me."
Respond Regularly to Reviews (Both Good & Bad)
By responding to online reviews, you show customers (whether active or potential) that your business cares. This can greatly impact your search rank because if customers trust you so will the search engines. So regardless of the content of a review, make it a point to respond to them and create a deeper bond between your clients online (ie, where newcomers can witness).
Safe to say, there is more to optimizing your website than broad and generic keywords. Targeting the area you're in is very important, especially for small businesses!
Do you need further assistance? Want somebody to guide you through the specificities of local SEO? Or maybe just to do it for you?
Well, that's what we're here for.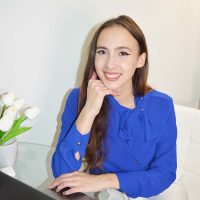 Anastasiya Gry. – Founder & Lead Designer at AG Global Designs 
Anastasiya Gry has over 6 years of design experience in a variety of fields. In the disciplines of new media and design, he graduated from the Southern Alberta Institute of Technology.
She acquired the finest methods to adopt into designing brand identities and websites that deliver results to clients during her years of experience.