We at AG Global Designs are always learning and improving. We employ the most cutting-edge tools and procedures to ensure that your company's project with us succeeds in today's competitive environment. 
We help start-up and service-based businesses scale up, build their brands and websites. Our goal is to help your company in reaching new heights.
You could work with any agency.
Why choose AG Global Designs?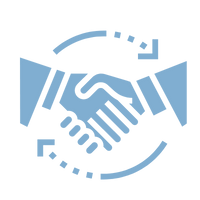 You want a Strategic Partner
Through strategy, we will help you to reach your business goals. Before we begin a project, we must ensure that everyone is on the same page in terms of goals. That way, you'll know exactly what we're aiming for and how we'll measure our success. We help you identify targets and deliver results so you can scale and succeed.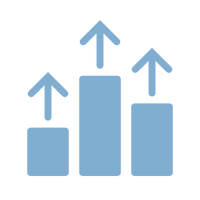 You want to stand out from the competition
You want your company to be recognized and stand out from the crowd, which is critical to its success. We will do so by carefully analyzing your business and competitors, and then developing a strategic plan for making your Brand visible.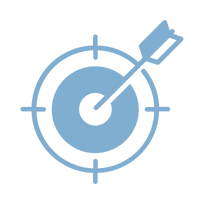 You want to reach your business Goals
Though strategy we will help you to reach your business goals. Before we begin a project, we must ensure that everyone is on the same page in terms of goals. That way, you'll know exactly what we're aiming for and how we'll measure our success. we help you identify targets and deliver results so you can scale and succeed.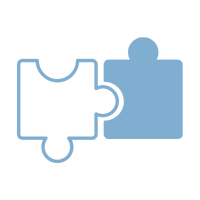 YOU WANT TO WORK WITH AN AGENCY THAT UNDERSTANDS THE SERVICE INDUSTRY
We love helping service-based businesses succeed.
We understand its challenges and its potential to change the world around us. And we love partnering with technology companies, especially those looking to make their mark in the world. Helping them gain users and customers is our core focus as an agency.
You deserve an agency partner that's as invested in your success as you are. 
Meet AG Global Design's Team.
Anastasiya Gry.
Founder & Lead Designer
Anastasiya Gry. |
Founder & Lead designer
Anastasiya is the creative director and lead designer at AG Global Designs. With her creative skillset and years of design experience, she assists businesses in developing strategies that position them for success, designing strategic bands, and developing user-friendly websites.
Austin Gross. | SEO Expert
Austin embraces the challenge of getting our client's websites ranking on Google for keywords that are relevant to their target audience. Because of his proven results and years of experience, he is our go-to guy for achieving a page ranking on Google, Bing, and other search engines.
Oxana Gry. |
Business & Legal Advisor 
Oxana is a legal advisor at AG Global Designs where she assists in the handling of a company's legal responsibilities such as contract preparation and documentation, as well as providing a variety of legal support.
Her extensive experience as a legal assistant for corporate law firms provided her with extensive knowledge and experience handling all types of ceases.
Kátia Matiquite
Content Writer
Kátia Matiquite  | Content Writer
Katt, our newest creative writer, is a twenty one year old poet best characterized by her creative way with words and unending goal to inspire. She is not only a published author; besides her writing endeavours, Katt is a YouTuber, podcaster, and – as part of her partnership with AG Global Design – is progressing in her career of social media marketing and content writing and creation
We have worked with different
services industries.
We are a full-service agency that can create an online presence for your business, whether you want a new site that ranks on Google or just needs some graphic design work done. Our solutions are designed to help your business reach all the goals you have set out for it.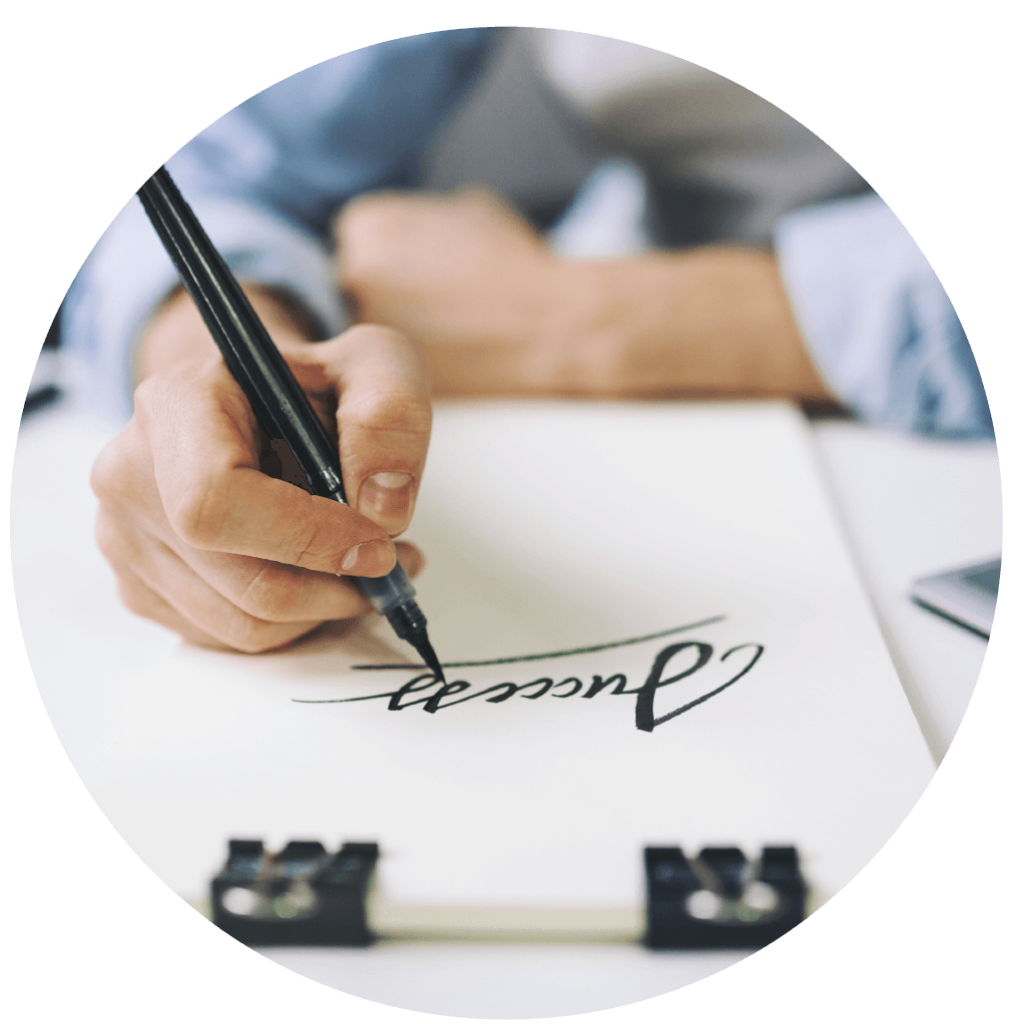 You know that your brand is so much more than just a logo, and you know that a cohesive and well-designed brand will help you make a lasting impression on your dream clients. We'll work with you to create and develop a brand perfect for your business.
Establish actionable business goals.
Select the best web platform for your online business.
Pinpoint your ideal client, so that you can make personalized connections.
Automate your online business and eliminate repetitive tasks.
Sculpt your individuality and market appeal.
Speak to the values and aesthetics of your ideal clients.
Establish brand cohesion across all consumer touchpoints.
Custom Collateral: business cards, online & print advertisements, and outstanding product packaging.
Reach a wider audience by getting your brand materials out into the wild.
Elevate your customer experience with beautiful and inspiring brand souvenirs.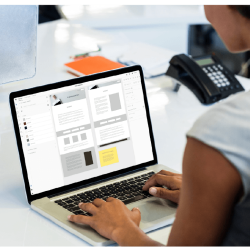 Your online shop is the first chance you have to make a lasting impression on your customers. We give you peace of mind knowing that your website is built to attract leads and convert them into paying customers.
Create an online hub and focal point for your business.
Produce lasting impressions that instill confidence in your patrons.
Increase website traffic and attract repeat customers.
Launch a user-friendly and high-functioning online shop.
Expand your market exposure and increase online sales.
Manage inventory from multiple devices.
Master your Point of Sale system (POS).
Reach a wider audience with handcrafted web content for your online shop
Target your ideal client with search engine friendly content that attract leads to your site.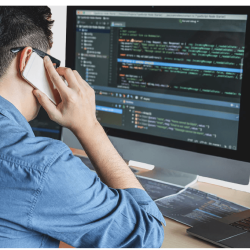 Website Maintenance & hosting
A reliable source for your website hosting. For a low monthly fee we will manage your hosting and maintenance.
We take care of the technical stuff like security, speed, updates, backups, website uptime, and scalability. Focus on your business instead of constantly worrying if your website is secure and backed up.
The best hosting with excellent CPU, memory RAM, bandwidth, technical support, and other features to ensure that your website meets industry standards.
What customers are saying about
working with us
10/10, 100% recommend getting your logo design from her! She is super creative and passionate about her designs, she did exactly what I asked for, explains everything straightforward and understandable! Go get your logo designs from her! She's great!
Anastasiya is very talented. She designed my logo for my new business and has updated it as my business has evolved. She is very talented and her work is wonderful. She is friendly and great to work with. I highly recommend!
AG Global Designs created my logo and website for my Scottish Terrier dog breeding business, Royal Scotties. They did a amazing job at creating it within my limited budget. I am beyond happy with the work they did and the value they created for my business. Thank you so much, I recommend AG Global Designs!
We have worked with AG Global for the past several years and have found them not only easy to work with but also very talented with respect to graphic design, logos and web development. They have been our one stop shop for all of our website development improvements and upgrades. All projects are done in a very timely manner and urgent fixes are dealt with immediately. AG global is able to understand its clients needs and delivering product that is exactly what was requested. Thank you AG!
Austin and Anastasiya are great! We're very happy with our website in terms of design & speed. They are responsible and reply to emails very quickly. We are very happy with the overall experience. Highly recommend them!
Simply awesome and reliable. From the creation of my website to business cards and brochures, AG Global Designs helped me realized what I envisioned. I now have a website and logo that I'm proud of.
I was looking for someone to design business card for my restaurant and somehow got in contact with Anastasiya. She did a phenomenal job. I was so impressed with her work also asked her to design the menu, she is definitely productive and very talented. Highly recommended!