Why Is SEO Important for a Small Business?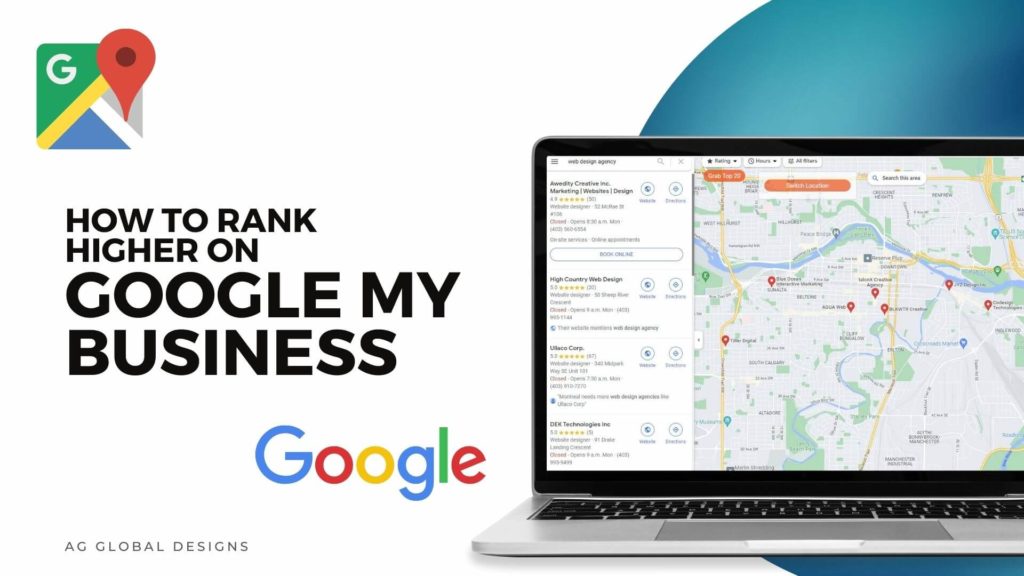 Google Maps is probably one of the most underrated business tools. It can help you get discovered by potential new customers, generate more business and stand above your competition for FREE!
This platform should be seen as a crucial marketing tool, but the way to use it effective and successfully is to make sure your business has a strong Visibility. Being listed on Google Maps isn't enough to reap all the benefits it can provide.
Read along if you're interested in learning what more information is needed to boost your ranking and additional steps you can take on to further improve your listing rank.
1. Fill out your Google Business profile completely
Having a Google Maps listing for your business and a Google Business account that it is linked to, though great is wildly insufficient. So far, you are only armed for optimization, but far from it.
The first step is to ensure you add as much information to your listing as it asks for! The more (reliable) information your listing includes, the higher it will rank in results.
Add information, and then add some more! Don't have pictures of your business or service? Don't just skip! Create some and add it! Don't want your personal address online? Find/use a neutral space to house your business.
Even if you can't provide all the information as you create your account, understand that this information is crucial, and make sure to get it and provide it as soon as possible.
Besides the examples we've given above, your Google Business account should include the following:
Service Area
Hours of Operation
Phone Number
Website
Services – List all services you provide
Properly Categorize your business.
Business Description (a small summary of what your business is and what it can do for the client)
Add products or Services to the profile
REMEMBER! It is very important to keep the business name and basic data (like an address) consistent throughout the description and other possible mentions. This shows search engines that your business is cohesive and therefore reliable.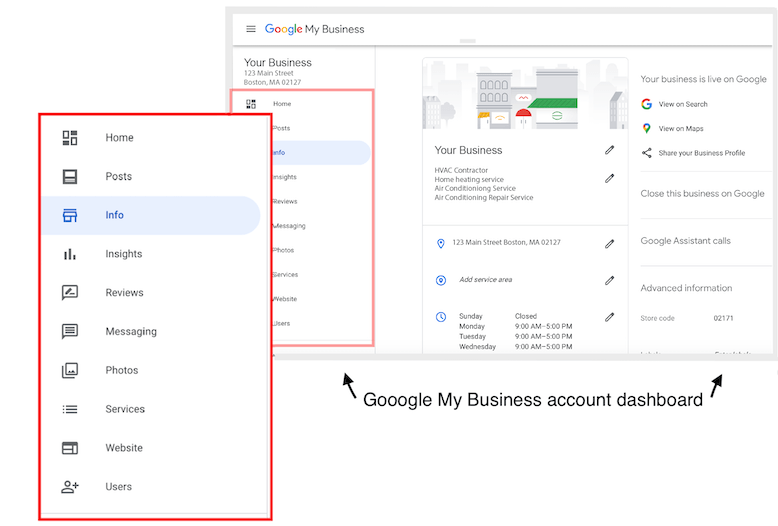 Bonus Tip.
Google my business categories. 
When you set your category, it helps your business show up for relevant searches in Google My Business and Google Maps, which can give your business a big boost if you primarily target local customers.
To set the category go to> In the Info Tab > under the business name add the second category if you provide more than one service.
Note:
Makes sure you don't add more than two categories.
Be as specific as possible when choosing your Google My Business category
2. Add Photos and Videos to the profile
As mentioned before, photos and videos should be priotized. People grasp visual aids with a lot more ease than they do mere words. Google states that 90% of the clients are more likely to visit a website with photos. Show pictures of your products or service and show pictures of your business interior or exterior.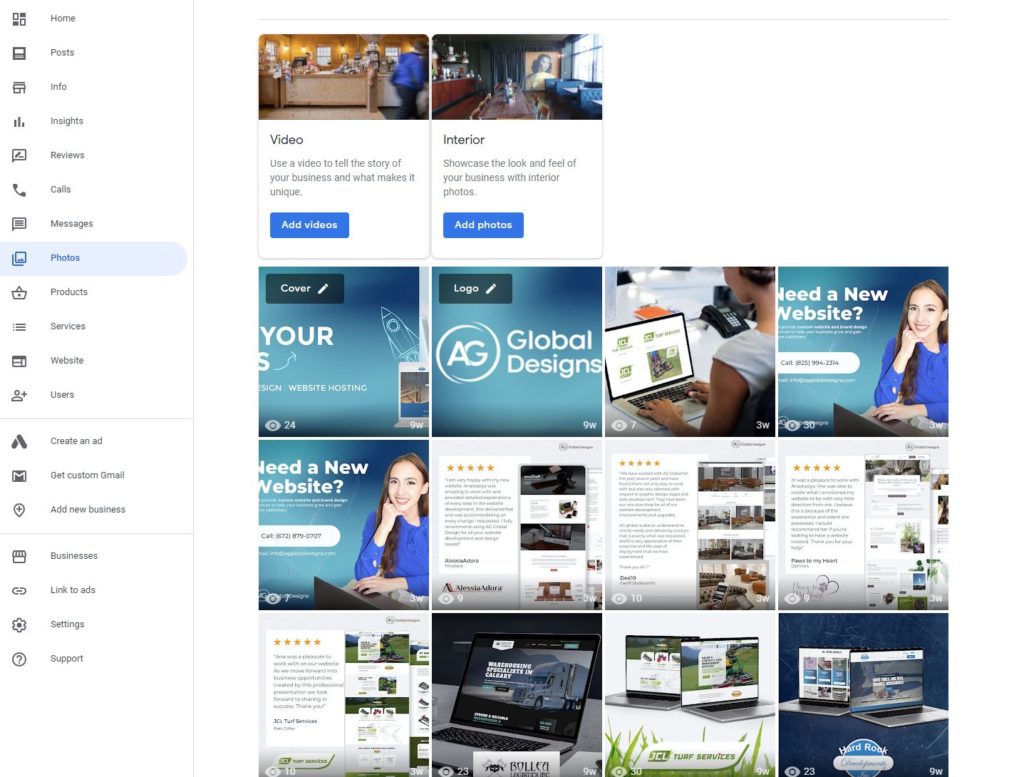 3. Get Reviews
Reviews are very important for your online presence. They might be hard to get at first, but persevere and continute. Create a "Reviews" shortcut on the profile and sent the link to all your clients.
Getting more reviews boosts your listing and helps your profile visitors gain more trust.
Note: Make sure to respond to all reviews as it will show to visitors that you are active on the profile, and that your business cares about their experience.3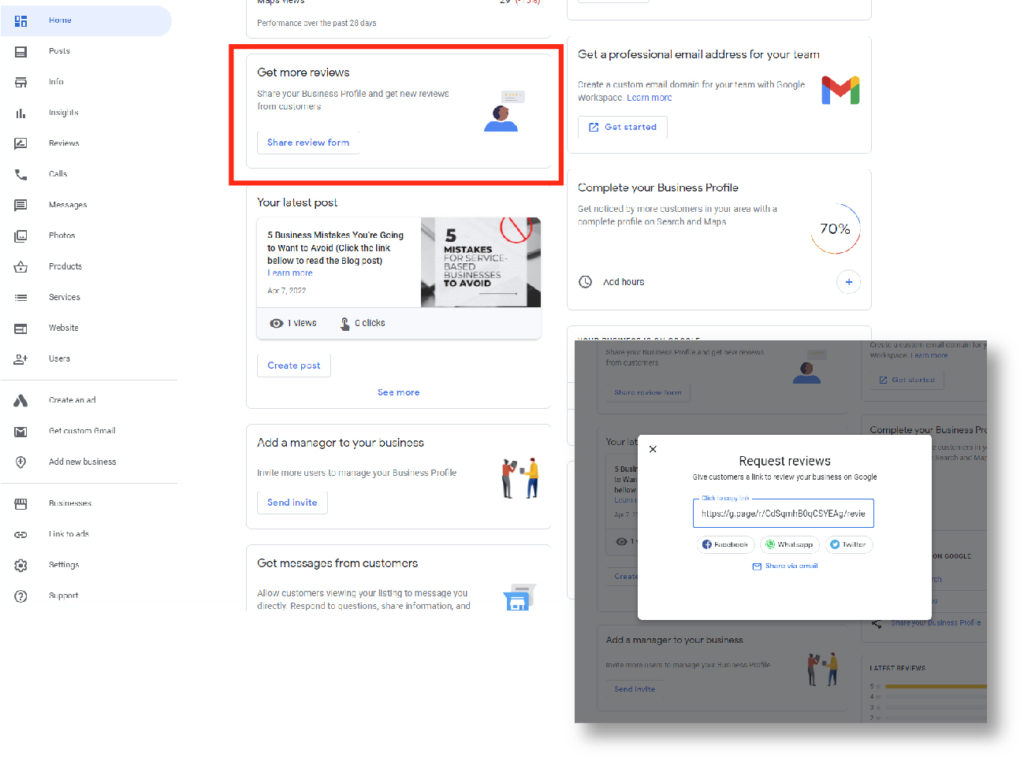 4. Post regularly to your Google Maps business listing
Just like Facebook, you can publish posts that appear right on your Google Maps business listing. Regularly posting like this signals Google about how you proactively manage your listing, which it considers when ranking. In addition, when consumers are on search engines, they have high intent, so through Google Posts, you can get your offers in front of a ready-to-engage audience.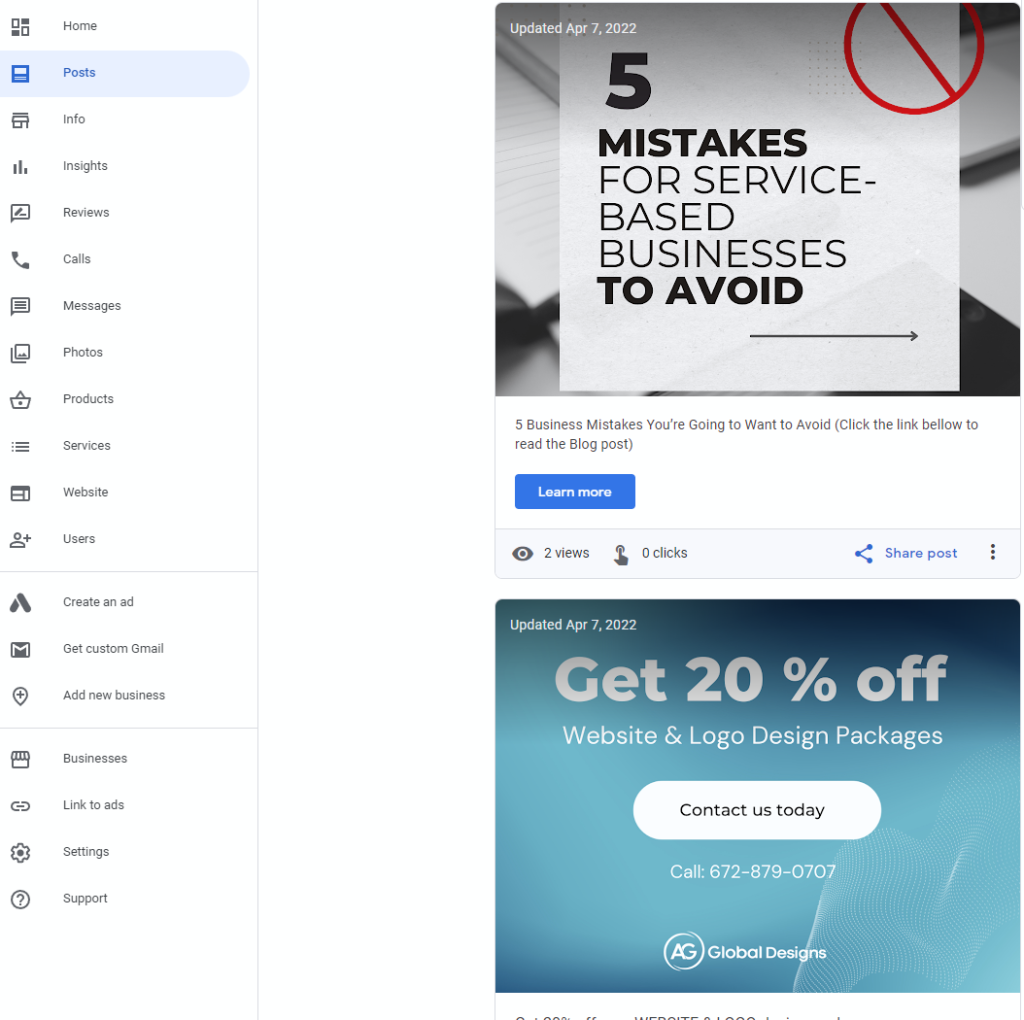 5. Use your website to rank higher on Google Maps
Make sure your website looks good and responsive. Your website is your online imprint. This is how you present yourself to customers, and it could make or break your business. Most potential customers stop being mere visitors and become leads when they are exposed to your website. So make sure your website is visually appealing, accurate, relevant, and optimized for search engines!
List your business on Google Maps now! This makes your business easy to rank on search result pages; it also helps your business stand out from providers who do not show a specific location; and it makes the lives of searchers a lot easier – meaning they already trust and like you!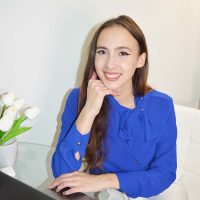 Anastasiya Gry. – Founder & Lead Designer at AG Global Designs 
Anastasiya Gry has over 6 years of design experience in a variety of fields. In the disciplines of new media and design, he graduated from the Southern Alberta Institute of Technology.
She acquired the finest methods to adopt into designing brand identities and websites that deliver results to clients during her years of experience.