Brand design for a renewable energy software company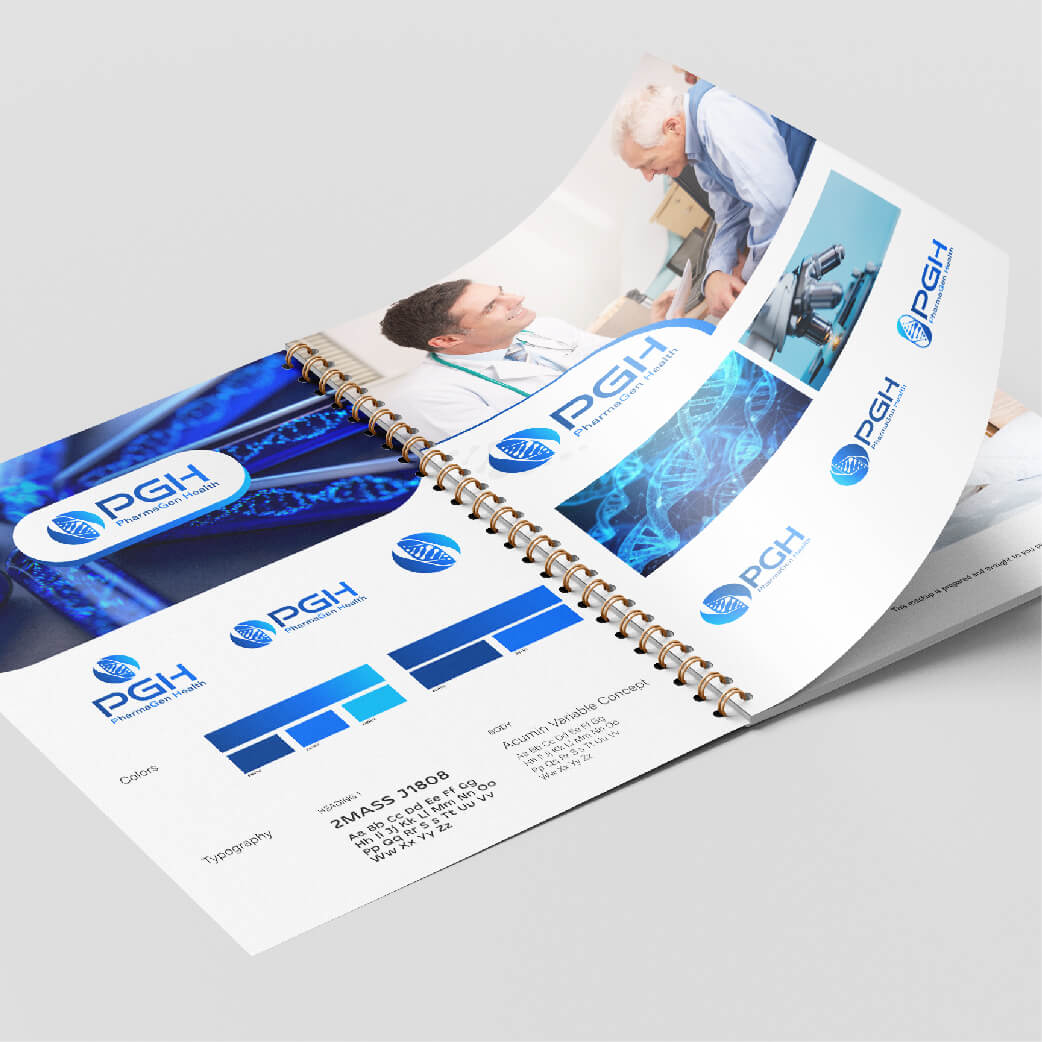 PGH – Proactive, Preventative Personalized Medicine.
PGenius uses predictive analytics and serves as a tool for physicians and other healthcare professionals.
PGENius identifies DNA variations which will lead to a dysfunctional or non-functional enzyme that will not metabolize the drug of interest.
PGENius is a web-based tool which translates the genetic profile of a patient into a format that the treating physician can understand.
It translates the patients genes into personalized drug recommendations.
Our goal was to create a brand that is futuristic and embodies the key elements that represent the main point of the company such as DNG and a pill.