Get the FREE


BC Startup Business  Checklist
With Linked Resources That Make It Easy.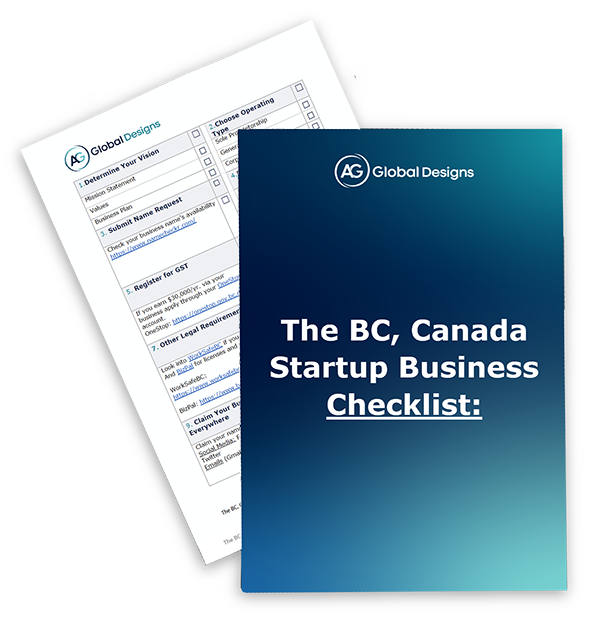 This step by step how to guide will assist you in completing your goal of creating a small business here in BC Canada. The reasoning and order for the steps is from my own experience creating and registering AG Global Designs in Abbotsford, BC Canada. I have also included a free downloadable BC Business start up checklist below that you can use to keep track of what needs to be done next. It includes everything from extremely valuable BC business links to my favorite books to read for start up businesses.