E-Commerce website design for a Alessia Adora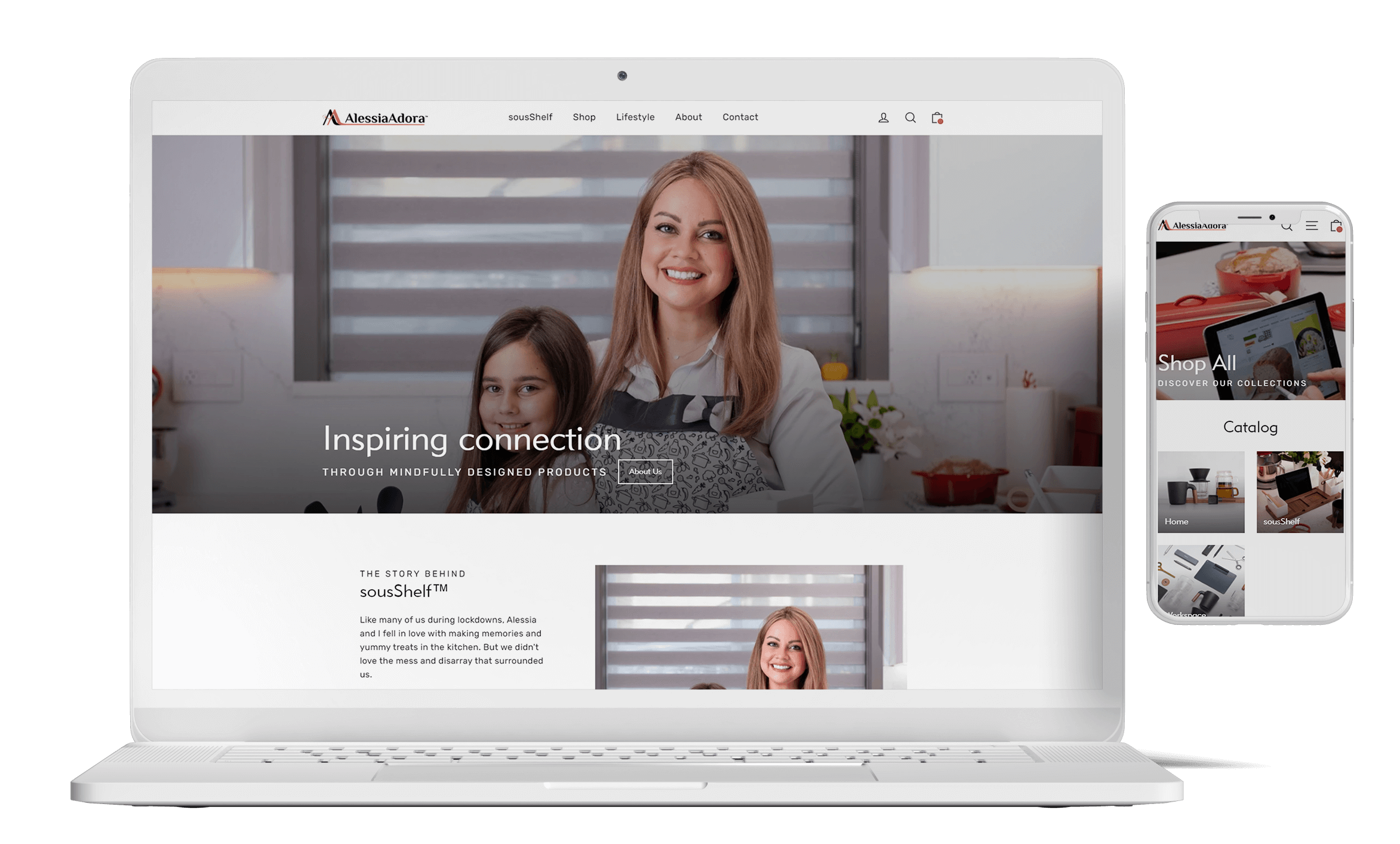 Mirabela and Alessia are a mother-daughter duo that have
co-founded a modern lifestyle brand called AlessiaAdora®. Their brand came to life during the pandemic, in the summer of 2020, when six-year-old Alessia wanted to bring her community back together by sharing uplifting messages in chalk on the sidewalk. That single act gave birth to the idea for our first-ever collection of products, Streets of Hope.
AlessiaAdora® is a brand that puts the idea of family, community, hope and togetherness at its helm and considers these to be its guiding principles. We are on a mission to combine beautiful and functional design for a joyful and sustainable lifestyle and inspire connection through mindfully designed products.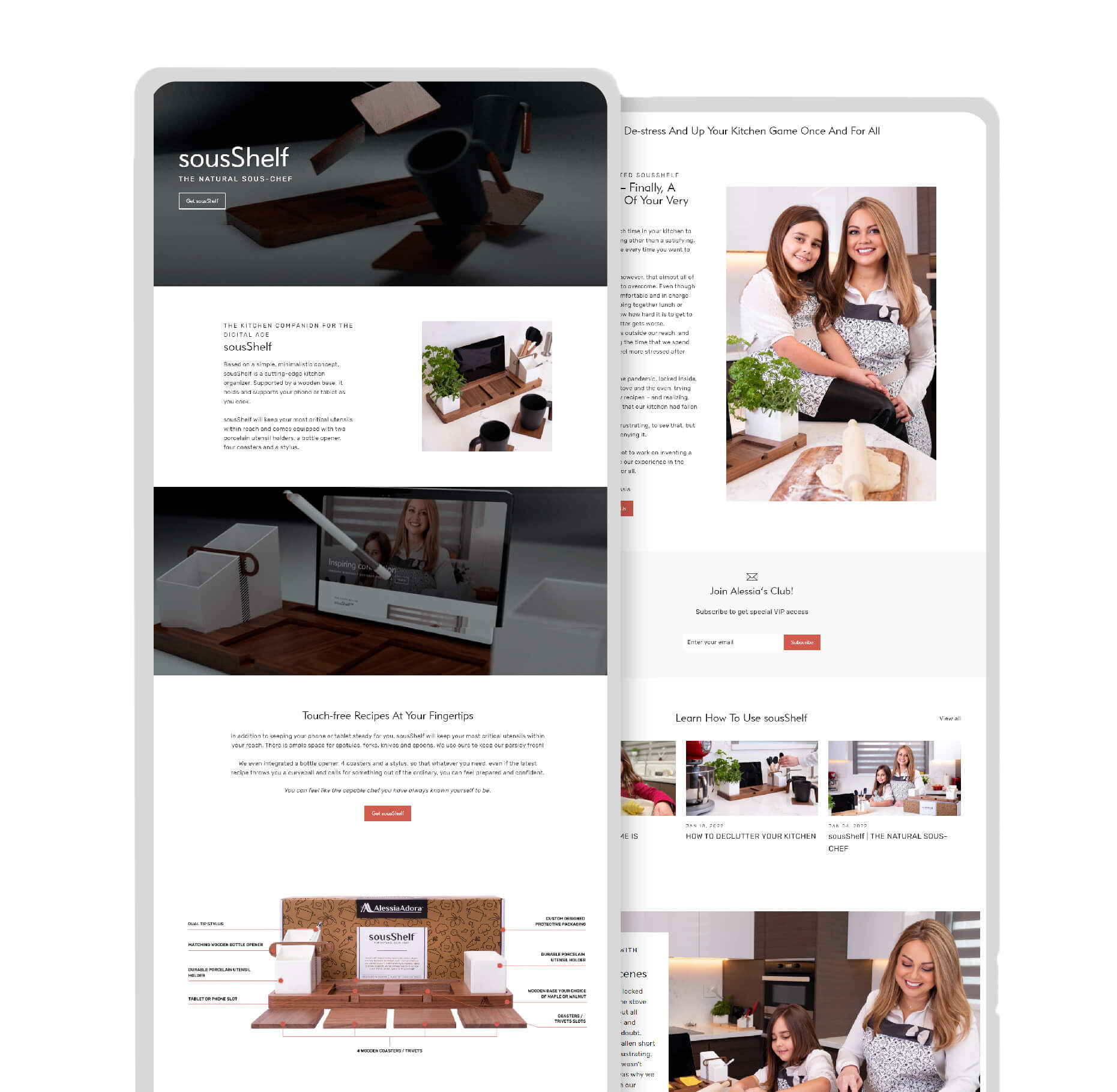 Alessia Adora is introducing Soushelf, an innovative kitchen organiser for the digital age. Looking to create a website as well as marketing campaigns to promote and sell the product.
To create an e-commerce website that tells the storey of the founders and how the product was created while also highlighting the product's innovative features and benefits in an engaging way using photography and iconography.