pc builder WEB DESIGN PROJECT
E – Learning Website – Mobile Application
About E-Learning application
Showing the general public and novices on how easy it is to buy and assemble a computer for work and pleasure. This eLearning experience is a beginner's guide to buying and assembling a desktop computer for creative professionals and their needs. 
Target Audience
Students or creators who desire to build a budget PC that can handle multiple tasks, and/or leisurely computer activities. These tasks include creative work programs or gaming programs. Our audience may have basic or no knowledge regarding computer components and terminology. 
The team of 5 worked on this E-learning application: 
My responsibility:
F

ront-end development

 

Application Designer, UX/UI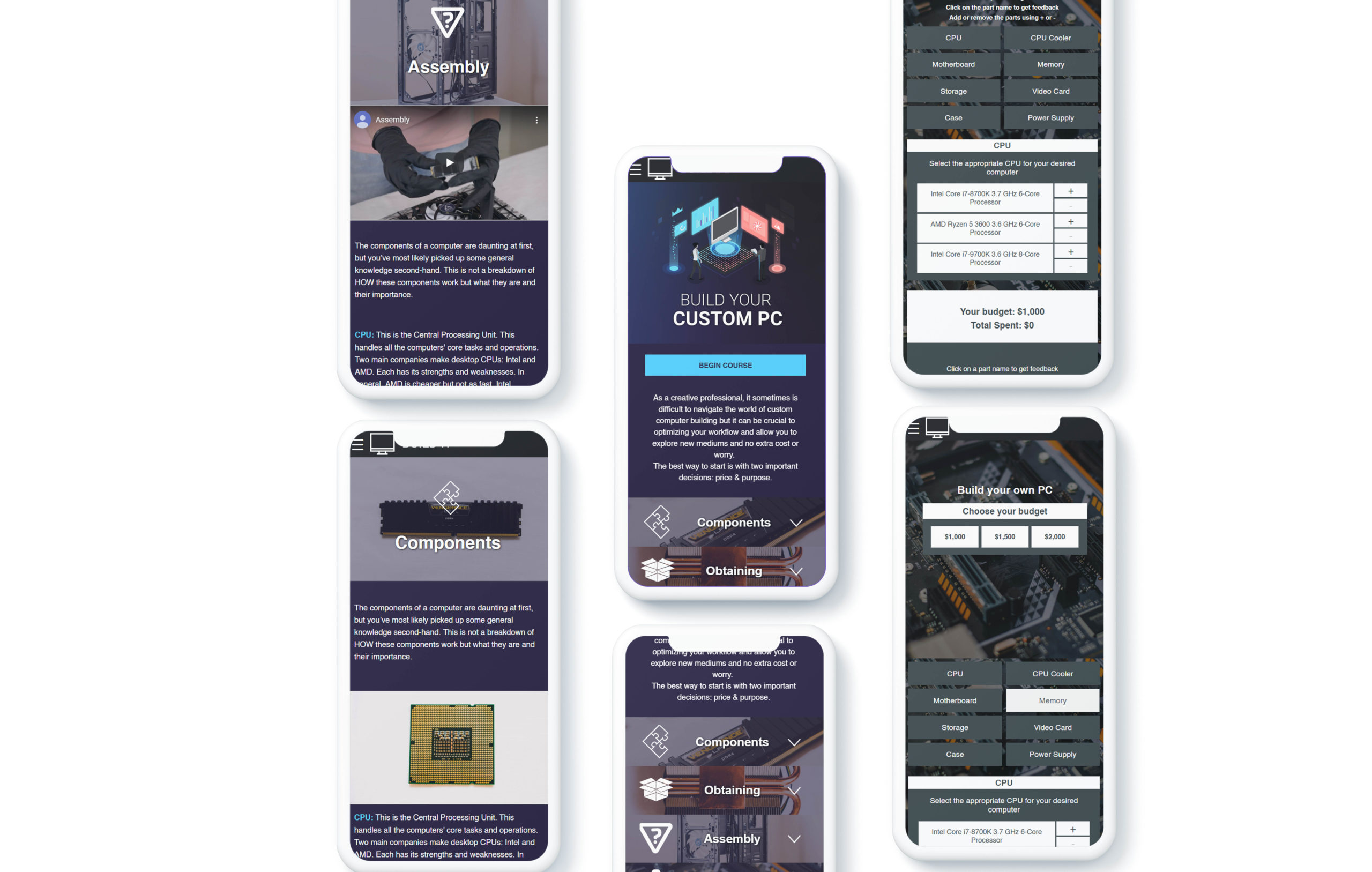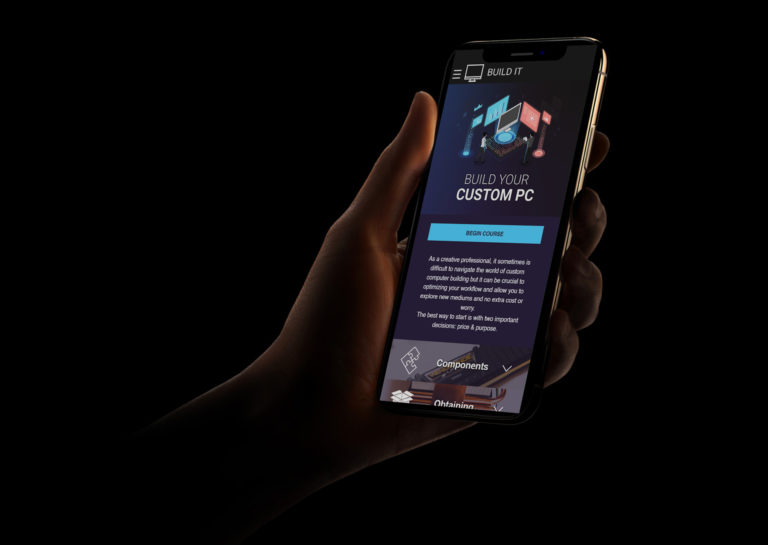 Modules
During the process we had to come up with the modules for thee-learning application. It was done by breaking down the complex topics into a smaller module, that would make easier for the learner to cover the material. The PC building application was broken down on 6 modules – that explain in detail each steam in building computer PC. 
Intro 
Why you would need a computer for specific tasks?

Why have a budget?

Explanation, course breakdown.
Components
What they do.

Their importance.
Obtaining
Buying (tiers.)

Part search.

Cases.
Assembly
Troubleshooting, maintenance
First boot.

Common problem.

Diagnostics.
Additional
Boot-up.

Cable management.
Testing
Interactive quiz after every module.

 

Click and drag.

Minimal visual elements.

Final interactive test.

Build your own virtual PC.