Our talented team can create, implement, and manage completely online without all the huge expensive offices or meeting rooms. We are an expanding online team with different skillsets that complement each other's strengths
The power of the internet lets us communicate ideas, share files, and work more cost effectively than in an office environment. This allows us to provide more affordable packages for those bootstrapping companies that need to get value on every single penny. Do not pay for other agency's expensive offices and unnecessary expenses.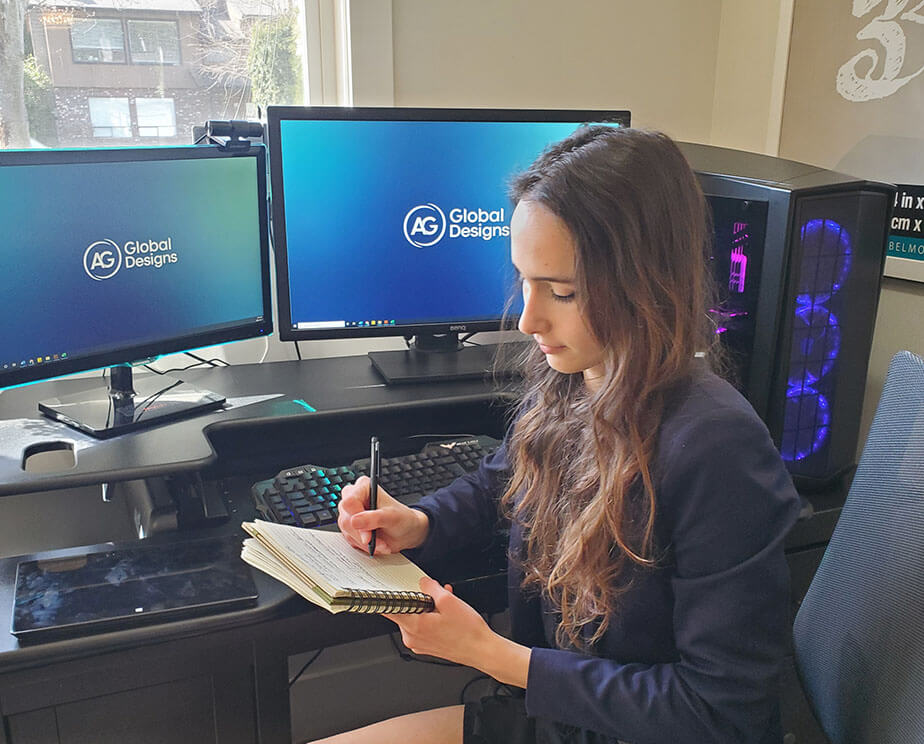 We are problem-solvers and innovators who are driven to launch your business into an online success!
Co-Founder | Lead Designer
Anastasiya Gryshchenko has over 12 years of diverse design experience. A graduate of the Southern Alberta Institute of Technology in the areas of new media and design. Plus, a fine artist and graduate of the Ukrainian Art School of Taras Shevchenko.
She is the go-to girl for a fresh perspective about how to approach design problems. With her unlimited creative abilities and multitude of skillsets.
Austin Gross was seventeen when he designed his first website for his mother. He is a graduate of the Southern Alberta Institute of Technology in Power Engineering Technology, and he switched to website hosting, design, and maintenance in 2019 after realizing his interest in the subjects. His diverse skill set and experience in various industries enable him to wear numerous hats within the company.